Battery Holder for PCB
Product Description:
Battery holder with straight pin from Musel hardware of China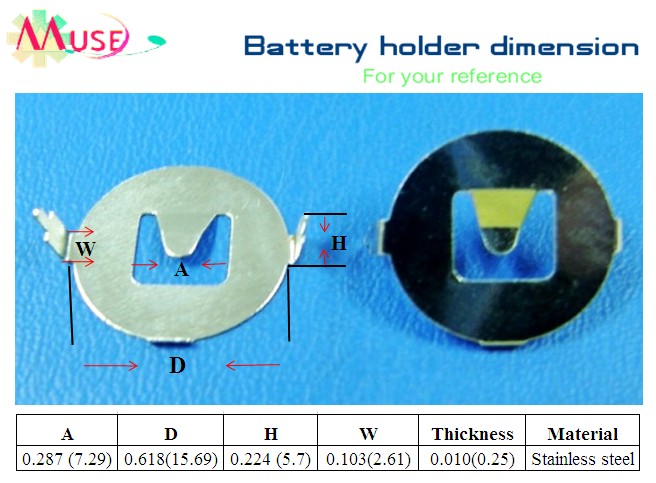 Battery retainers/Battery holder are suited for high density PCB packaging. Engineered with reliable spring tension,
these contacts
assure low resistance while firmly securing the battery
within the retainer.

•
Compatible with all wave and reflow operations

•
Solder tails located outside of retainer body which
facilitates visual inspection of the solder joints

•
Flow-hole solder tail designed for increased joint strength

•
Compatible with most vacuum and mechanical pick &
place assembly systems

•
Matte Tin Plate for lower soldering temperatures ideal
where other temperature sensitive components
are being used.
• Tin-Nickel plated retainers are ideal for lead free, high tem perature soldering applications
• All conductive polystyrene carrier tape meets ANSI/EIA-4 81 standards