Vertical battery holder for cr2032 battery
Product Description:
CR2032 Battery Holder Available in Vertical Type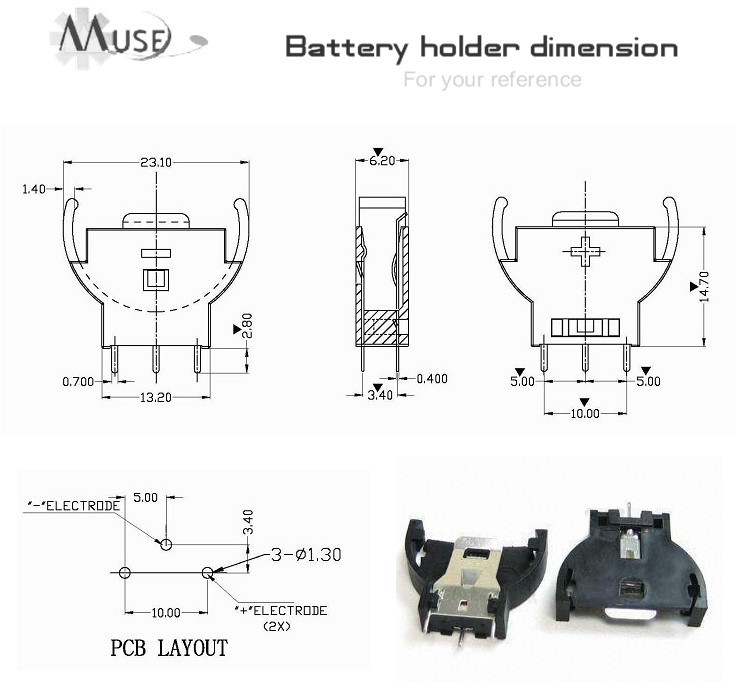 Material :PBT, ABS for plastic part. Phosphor bronze with nickel plated for metal part .
1. Excellent performance
2. Multi-applicable
3. Excellent storage performance and low self-discharge rate
4. Excellent safety performance
5. RoHs certificate
6. If the customers want the battery with PCB tabs, we can do as their drawing.